Kuanta Construction Awarded U.S. Army Corps of Engineers IDIQ MATOC for Turkey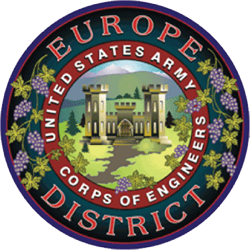 Ankara, Turkey, Apr. 25, 2012 – The U.S. Army Corps of Engineers Europe District awarded Kuanta Construction an indefinite-delivery/indefinite-quantity (IDIQ) Multiple-Award Task Order Contract (MATOC) for real property repair and maintenance, environmental work, incidental services, force protection work, and construction services throughout Turkey. The maximum contract value is $49.5 million, and the period of performance is one base year plus two optional years.
Under the MATOC, work will be performed throughout Turkey, but primarily in and around Incirlik Air Base as well as at other Turkish military installations and U.S. government facilities. Some work may also be performed in neighboring countries.
The MATOC scope encompasses general building construction and renovation, road and pavement construction and repair, and general environmental work including incidental minor construction, excavation, plumbing, demolition, electrical, structural, mechanical, concrete work, and environmental remedial work. The MATOC may further include force protection and design build construction projects.
Kuanta Construction is a dynamic international construction company that delivers cost-efficient, high-quality turnkey design, construction and integration services to U.S. government agencies and reputable international contractors in conflict areas and other strategic locations. Established in 1996, Kuanta is headquartered in Ankara, Turkey with offices in Arlington, VA, Iraq, Qatar and Tanzania.
For further information, please contact:
Tel: +90 312 491 2232
In the U.S., please contact:
Tel:001 571 762 1077
info@kuanta.com
www.kuanta.com